So I'm not exactly sure what's going on here but I've noticed that lately my cuts seem to be getting progressively further and further away from the work until all it's doing is producing slag on top of the work and then eventually just cutting out the torch.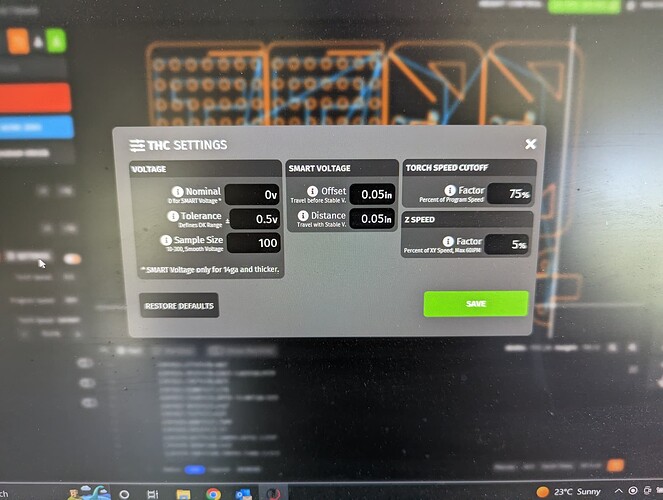 Have tried adjusting the settings to try and smooth everything out but it doesn't seem to work.
I have had the voltage tolerance is high as 3 volts, and I've had the sample size as low as 10 and all the way to 300.
Doesn't seem to make a difference to the behaviour.
Here is a video: Torch height control just doing its own thing - YouTube