G'day guys,
So I'm having a few issues with my Crossfire pro and it doesn't seem to be cutting correctly and or accurately.
Here is video I filmed cutting out of file as you can see none of it is accurate and it's not even cutting a standard square it is undershooting along the x-axis in both directions, and some of its movements are just jerky.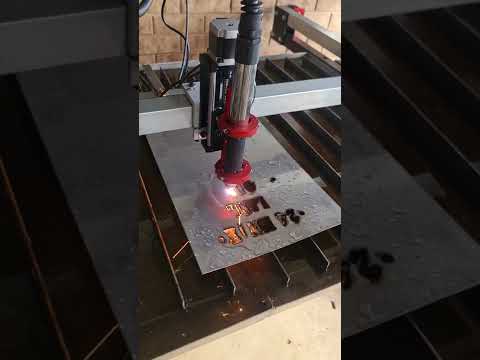 Additionally the torch seems to just sometimes go out for no apparent reason whatsoever.
I'm using the razorweld cut 45 which came with the system from langmuir, and my compressor cut-off is at 80 PSI and my regulator is feeding the compressor a consistent 65 PSI as per the manual.
The compressor can keep up a constant 200l minute to the plasma cutter which is more than required at 6 cubic feet per minute.
Some more exactly sure what's going on here as I genuinely expected to be able to get out of the box assemble it and have it cutting liking all the videos, especially all the review videos which I watched which show people getting it out of the box and it just working.
Now I did order boxes of consumables with the plasma cutter at the same time, and I switched out all the consumables on the machine torch three times now and nothing has seemed to fix the problems.
I'm definitely not sure what's going on with the x-axis being jerky as I picked everything and everything Springs freely and runs freely until I go to control it with the 7 motor and then it becomes jerky.
It's almost like there is too much backlash in the lead screw, which is something I've encountered on 3D printers before.
The X axis will chatter even at speeds as slow as 250mm/min
And when I asked it to cut me a straight line across a 300mm wife sheet, I programmed in 350mm, and it actually only cut 250mm across the sheet.
Very disappointed in these couple of issues.