I am sometimes having this issue importing a DXF in Deepnest.io
large plate stand issues.dxf (12.4 KB)
It looks intact and I can import and export in fusion360 fine.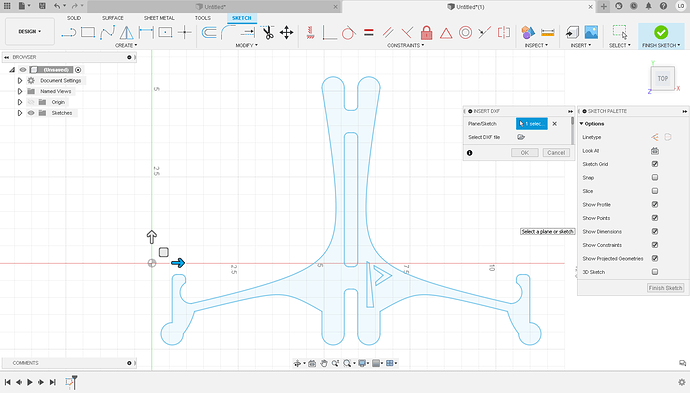 but Deepnest.io is not recognizing the outer line as complete.
How do I find the issue and close this outer loop in fusion360?
I think it has something to do with the circles, arcs and lines intersect point but I cannot pin point it yet.
Any thoughts?