yes sir, that is why I was trying to build versus buy them.
this listing has some more measurements.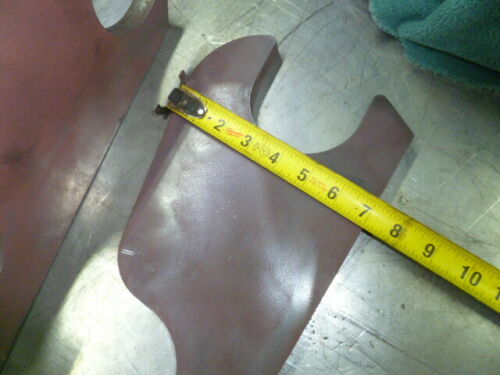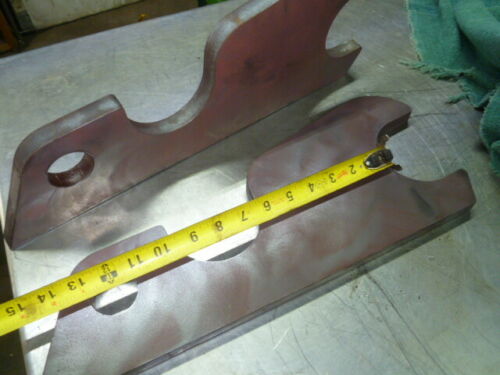 Better flatter picture too
wow…thank you! I looked and looked and still didn't find as good as info as y'all did
I think @TinWhisperer has developed his own search engine that can spit out any manual know to man.

The guy has amazing search skills!! I think @toolboy accurately dubbed his superhero personality as Manual Man!
I discovered that to be true!!
now that I am seeing these are 7" wide at the widest point…I don't have any stock that wide around the house…looks like I may just have to order them.
that google search link is like dynamite…no lack of good results from that query!
some more research . there are two heights.
one standard
and the extended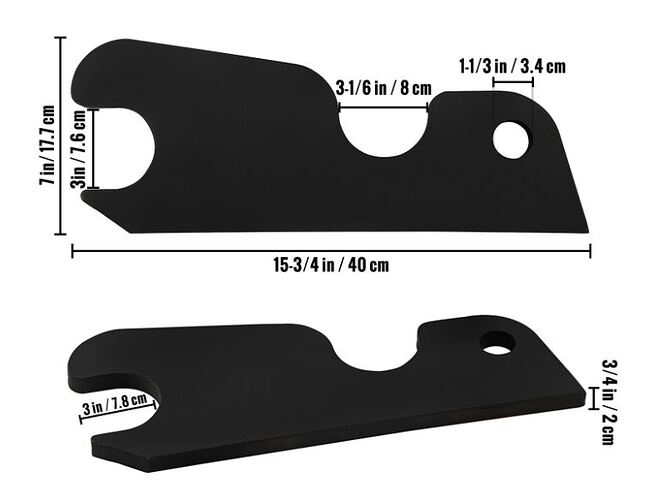 I phone my Kubota dealer in town and they said they don t have the information but if I want to come measure at the dealership that is cool with them.
The edge to be welded is 15 5/8" long
This set will fit the following Kubota models:
U-45
KX161
The Kubota U45 quick coupler measures:
From the center of radius to the center of radius is 9.591in(243.6mm).
From the center of radius to the center of hole is 4.379in(111.2mm)
more measurement .
I think we can get this figured out.
here is as close as I can get with the information at hand .
you can download the file from this link. maybe cut one out of 14ga of 16 ga first and see what it looks like.
@TomWS I am so sorry!! I knew I had read that somewhere but I remembered wrong that's why I said "I think" I even tried to search it and found this reference to manual man.
Amico APC-70HF...compatible....?)
That was as far as I went thinking I was right. I guess I have a ways to to go developing my search skills.
Glad we got that straitened out.

No problem, you can be forgiven for confusing me with @toolboy . Just remember that I'm the smarter and better looking one!
Careful tracing pictures or trusting the images you find on the internet. I have several pieces of kubota equipment and have been down this road. Kubota sells "WSM" Workshop Service Manual which has detailed dimensions of all attachment points on their equipment. Personally for the $100 I buy them for servicing the equipment properly but if you don't want to buy the WSM call your dealer and ask them to photocopy the page out of the WSM for you.
Shameless work plug. Buy titan implement
You work there? I got pallet forks for my tractor from there years ago, they are made really well. The only gripe I ever had is that if you pick up anything with only one fork, the back plate flexes a lot. But I expected that since they are the lighter duty ones.
Yeah if it was a few years ago I pretty much guarantee those parts passed through my hands if it was more recently not so much