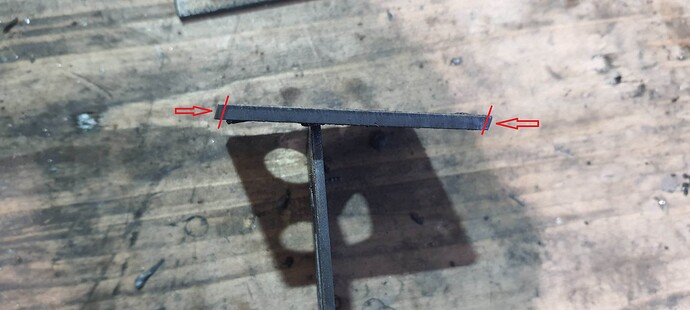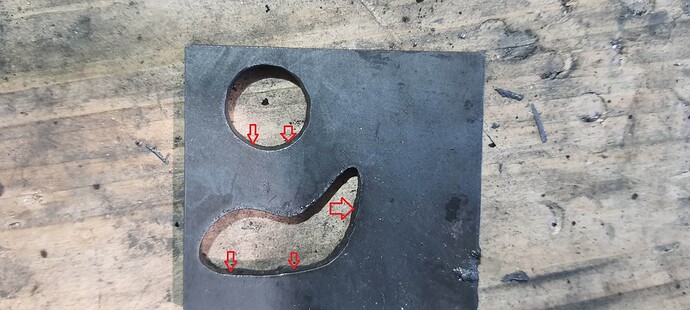 Hello guys. Having the crossfire since a couple of weeks and i'm still runnig some tests.
I'm having this issue here. On picture two there is very strange angle of the part (only on the left and the right side - y-axis. on the top and the bottom is ok) the same and inside the circle, as you can see the bottom side of the circle is angled.
Some additional info:
Razorcut 45
3mm thickness of the steel (1/8" inches i think)
i tried with 30Amps
1sec pierce delay
1800mm feed rate (~70 inches)
1.25mm cut height (0.05")
Do you have any recommendations how to fix this?