Has anyone had success cutting spur gears? I've tried many different variables, torch height, amperage, and speed but can't get it dialed in. I'm trying to cut 1/2" steel, but haven't had much luck. I've been working on 3/8" thick pieces, and they are better, but still having the same issues. The top (pierced side) looks great, but the underside is not as defined. I'm also getting a curve along the side of the teeth.
Parameters are 15 IPM, 0.060" cut height, 3/8" thick steel, 45 Amps, 15 tooth gear (6 diametral Pitch) or diameter 3 inches across.
I've also tried going slower with lower Amps because I read somewhere that it helps make a more accurate cut. Approximately 32 Amps, at 7 IPM, cut height of 0.035", but having similar issues.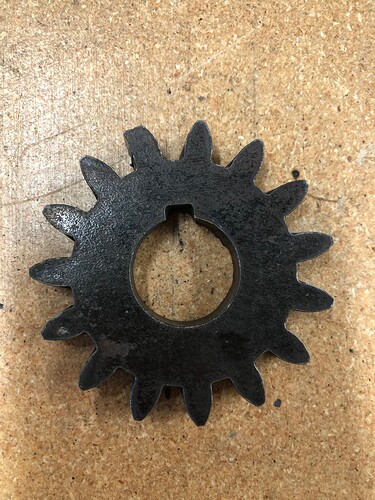 I'm a new user so I can only put one photo in at the moment.