I have the xr table up and running and now I am working on trying to figure out an efficient software workflow for when orders come in.
Here is an example of what I expect to receive from clients as this was just sent to me.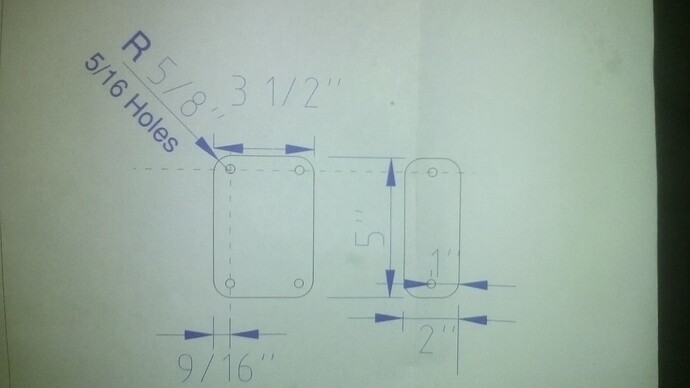 This time they may only want 50 of each and next time it could be 10-100, etc. I mostly would be working with either 3/16 or 1/4 for these. I currently have a full 4x8 sheet, but next time I may have a 1/2 used sheet available.
What would be the most efficient way to create these in software, define how many I need of each and the size of the material I have available and have the software 'nest' them for me so I can cut them out? I've watched a bunch of videos online but so far have not yet found a good example of doing this complete process.
At the moment I cannot run fusion 360 as my only computer that meets the requirements died a horrible death. I do have access to a linux laptop and an OLD windows 7 PC. Hoping to do a few of these jobs to make the money needed to purchase a new computer.
Any help is greatly appreciated.