Hey all,
i was wondering if you could help me figure this out. i'll start with my set-up:
crossfire pro
THC
razorweld cut 45 CNC
ingersoll-rand t30 60 gal 5 H.P. compressor
machine settings (for 16 Ga)
30-32 amps
about 60-65 psi on plasma regulator
120 in/min
pierce delay .50-1.00 seconds
Alright, initially i believe my issues were with the designs themselves and using fusion to try to do the cam process. i have since switched to inkscape and sheetcam. ive watched quite a few tutorials on inkscape and have barely scratched the surface, but i believe those issues are taken care of for the time being. this alone will take me some time, as i am not as well versed as i should be with computers.
my biggest issue right now is that i cant get the plasma to cut through the material. it either wont cut for the first few inches and almost just etch it, or it starts to cut and loses arc voltage in the middle of a cut. but some cuts will occasionally work fine.
ive adjusted the pierce delay from .50 to 1.00, slowed my cut speed down to 100ipm. drained my compressor, re-filled it to be sure there isnt any water in it (also have two inline filters on it), and to ensure i have a full tank when starting (because sometimes i lose arc voltage when it kicks on. whether its coincidence or not, im not sure.) changed my consumables, took the torch back off to only just slightly snug because i read somewhere in this forum that the razorweld torches act up when they are too tight. ive also drained some water out of my water table thinking that maybe water blowback is some of the issue. i had filled it to almost the bottom of the material to help with warping.
i am at a loss. i really dont know what to do now. i was looking forward to this set-up for so long, and now im dreading trying to cut anything . any help you may have would be much appreciated. ill attach some pictures for reference.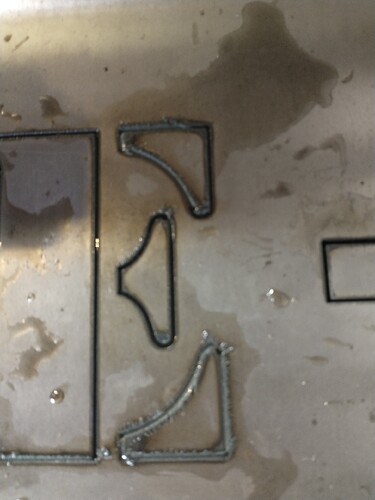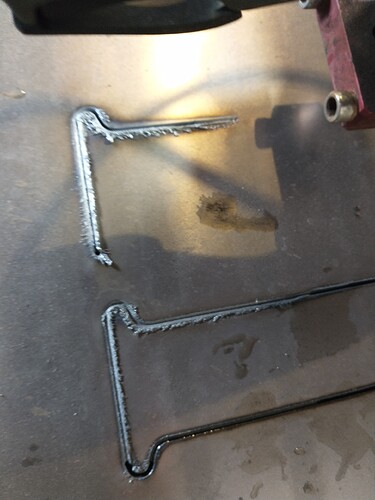 Flick