I saw a photo of something similar online so had a go designing this one from scratch in Fusion360.
Made out of 2mm plate.
Built to slot together so can be stored flat when not in use.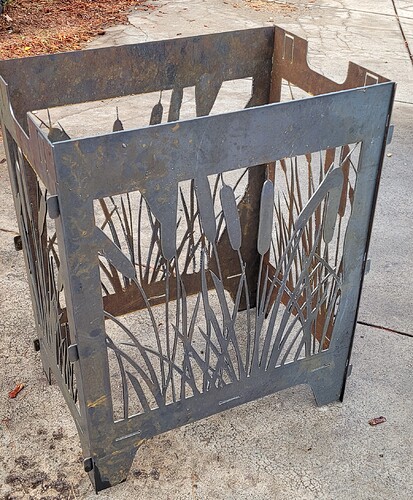 Designed to hold an off-the-shelf grill so you can easily cook on it.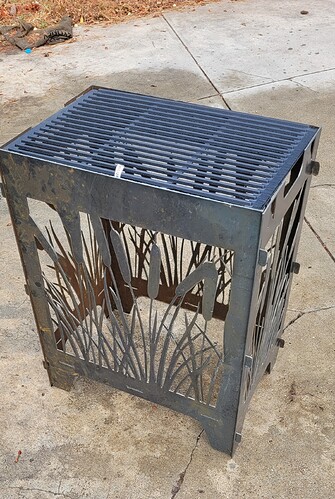 Painted with flat black high temp paint.

Not perfect, but happy with it for a first attempt!