This is on16ga steel. Settings are:
pierce delay: .1
pierce height: .015
IPM: 180
razorweld 45, set at 45amp
lead in/out: .09
kerf: .045
I have 80 psi at the plasma cutter, running through a HF refrigerated air dryer/filter - although this is what I suspect is the issue. The confusing part to me is this doesn't happen every time, but when it does it goes bad quickly. I'm new to plasma cutting, and truly at a loss on this one.
Appreciate any insight and feedback.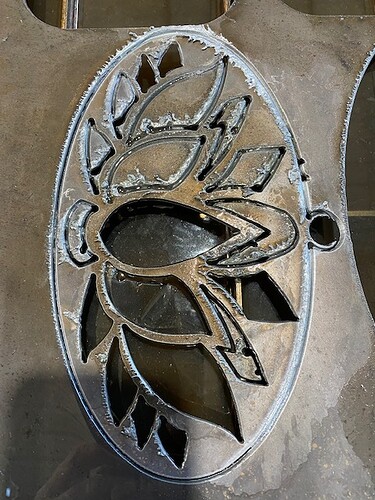 provided.