Hi all plasma geniuses
I am new to CNC plasma cutting and have 2 month ago startet up using my Crossfire Pro. I am living in Denmark, and having a small steel workshop.
I would like to share pictures of my set up with you guys. I am as mentioned using the CF pro, as plasma source i am using a Spartus ProCUT 85CNC. So far this have been working fine and I am curious if anyone else in this community are using Spartus machines?
I have made a frame with wheels to contain the table, plasma cutter, part and later some smaller plate parts.
I am now cutting lot of test parts to tune in to different material, thickness and parameters. I will share this ''Cutting Chart'' for you guys to comment soon. I think my 5-10mm plate cut are pretty good. The test part is a 50mmx50mm with a Ø10mm hole.
Link to cutter: SPARTUS® ProCUT 85CNC - NWELD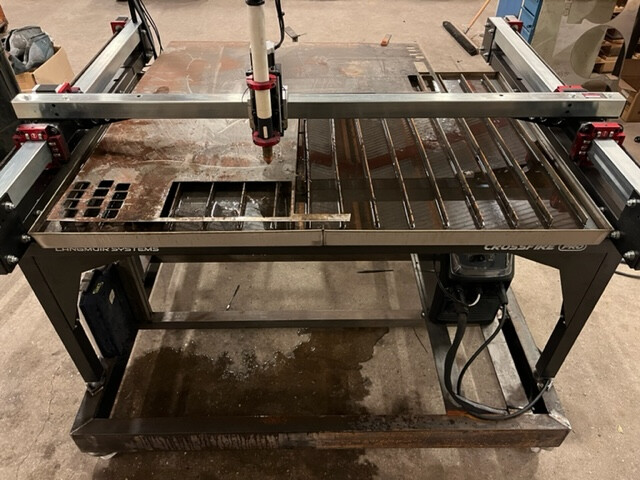 Best regards
Klaus