And if not how do I change them to blue…?
Did you explode the text? Did you try generating a toolpath?
If it shows being cut when you simulate the toolpath in the Manufacture environment, you should be good.
I did explode it but it is green and not blue, I don't really know how to go back and change anything after creating a tool path so wanted to get it right before I do that. maybe text is green ? I don't know. It is solid and not dotted lines…?
Does it show as being cut when you simulate the toolpath being cut?
Did you get a checkmark or exclamation point when your toolpath generated? If you got checkmark(good), it means everything generated okay.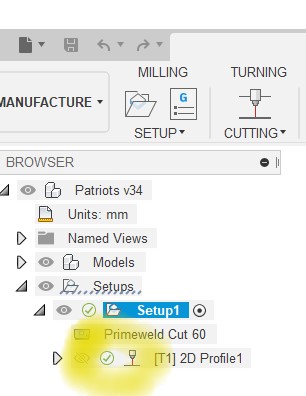 I guess I should have said, green lines will cut. For me, it's usually other things like insufficient interior width within the letters that cause me issues.