That is bad ass! I wish we got snow here in Socal so i could put one in my yard.
daniel,
Just lay it in the yard and tell everyone it's a fault line gauge

Would also like to see that on FireShare! Might have to weld 3 or 4 together however. Here in Tug Hill (NY) we measure snow by the foot.!

Tug%20Hill|534x401
What format do I need to upload it in??
@bricklef It's actually very simple to upload to FireShare you just need it in DXF or SVG format. If you did your design in Fusion they make it very easy to export a DXF from a sketch. Just right click the sketch you want in the design tree on the left and click 'Save as DXF'. See below!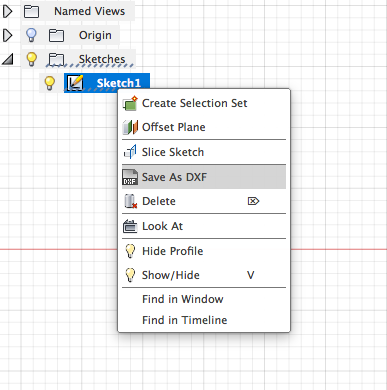 I uploaded it but the dxf images don't really look like the finished project
I deleted the files from Fireshare. The damn numbers don't transfer into the final DXF file. Can't figure it out. It's like the numbers are not part of the sketch but they are instead "bodies". Fireshare will not let me upload in original Fusion file format either.
Did you ever get this file uploaded to Fireshare? If so can you post a link? I cant find it.
Oh yeah!!! That was one thing I was going to draw this year… Sheesh so busy with other things I just totally forgot about it!! I bet they'd make a great selling item too!