This is my first project that I made starting with an image of Texas I found online. I imported it into Vectric Cut2D, created an outline, added the star and outer ring, fixed all the vector errors and simplified the curves, processed it with Sheetcam and burned it on my new Crossfire. I'm pleased with this outcome - I couldn't have made it this good in 100x the time manually.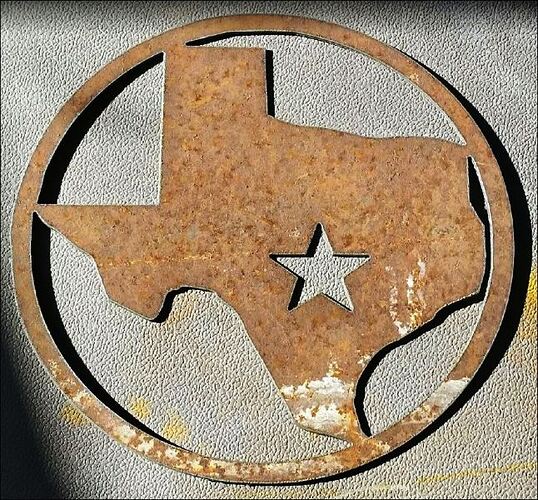 This thing is flat out fun but I can see myself spending considerable bucks on sheet steel.
The dxf is on FireShare if you want to make one. Full size is 10" in diameter.