Thought I'd post a little info that may be helpful to anyone using a Miller 625 Xtreme with the XT40 hand torch. This information should be useful to anyone using the hand torch and wanting a machine torch shield, which is usually recommended when using a torch on a CNC table. Normally, the hand torches come with drag shields (30 and 40 amp) and there is no mention in Millers consumables info of a machine torch shield unless you are specifically looking at the XT40M machine torch - the info is there, but it's a little hard to dig up unless you are specifically looking for it.
I'm going to be using a machine torch in my setup and it came with the shield, but only one. So I wanted to get a few extra assuming they would get used up over time. I ordered the Miller machine torch shields (part # 249937) online at Cyberweld. I could only find them reasonably priced at Cyberweld - everywhere else wanted over $20 each, but I got 5 from Cyberweld to hit their free shipping for about $11 each.
I also have a hand torch, so I checked to make sure it fit correctly. It does - so if you are using a hand torch this could be a good option for you if you are using it as a machine torch. Attached a few pics of the part and the machine torch shield on the hand torch.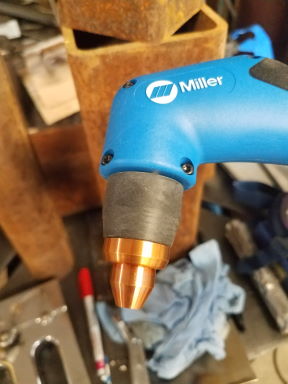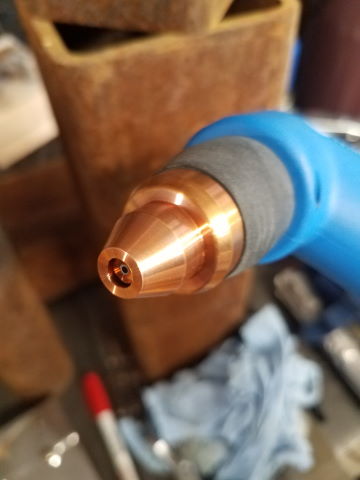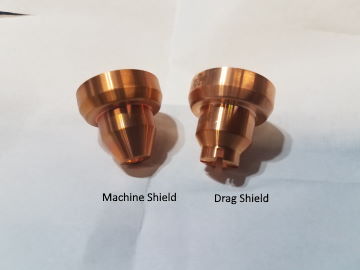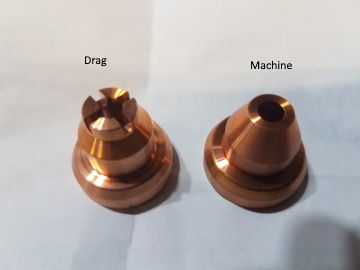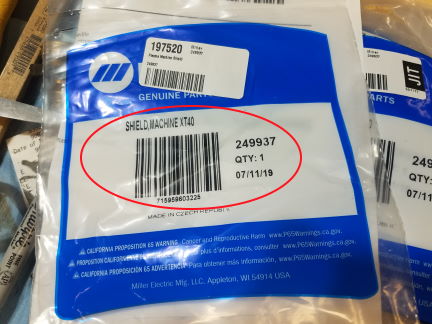 Hope that helps someone…