A few weeks back I ran into an issue where some how the Mach 3 profile was not recognized. After some forum searching I just reinstalled everything and it worked fine. Fast forward to now and when I hit start to run the file it will jog to the first cut, torch will fire but it does not move from that spot automatically.
I've found a work around but it's very annoying on complex cuts so I really need to find a fix. (Work around I've figured out is once I hit start I need to go into the tool path alt4 tab and once the torch fires/ g code is at n__ m3 I can hit start in the screen. Keep doing this as the g code runs down the line.
I've added some photos of what the g code looks like when I originally load then once started and gets stuck.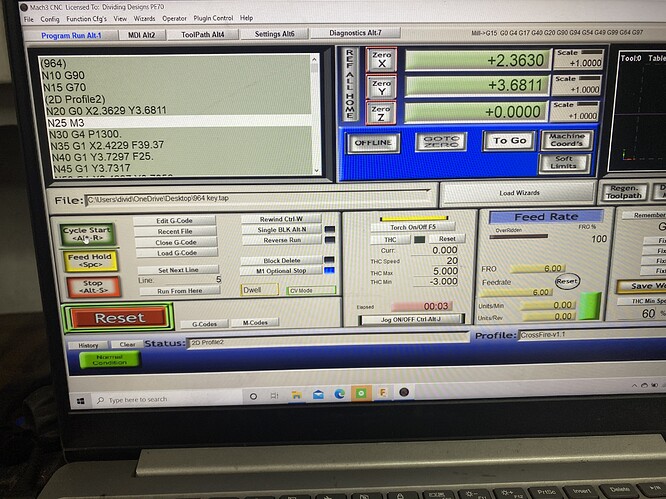 *even if the plasma is off it won't runout then full g code, it gets stuck on the first torch pierce.
Razor weld 45 with a hypotherm torch.
Thanks for reading/any help!