So…Jedi, what class? They stopped that early 90's…1989 C-2-13…are you a smooth bore lover?
Or…misreading your name

oh…eh…TomWS…after removal,relocating and movement of all farm animals…the saga will continue with a shitzu dog…after 20 years should of known

Ok, so I'll grant you that the 'shits too' dog is cute, but certainly not as tasty as those goats you've skewered!
JK…
Cheers. Live on!
Transitioned from 60A3's to M1IP's in 91' after Desert Storm. Ended up in M1A1's before I ETS'ed in 2000. I truly miss those steel monsters. Glad to see there is another DAT on the forum.
1st station after the litterbox…I was like you guys have dinosaur tanks…

m60A3's
Thank you for your service bro'…when our time is up, I will toast you at fiddlers green

Sweet, loved the smooth bore 120mm, they would bury the T54/55's,

!!! lase top of turret…drop 2/3 and DU through the berm…amazing how 72tons rode at @41…vroom…vrooom…
Hats off and a toast brother

Well I am up and going. Working through the fine tuning of the cut settings and trying to flatten the learning curve.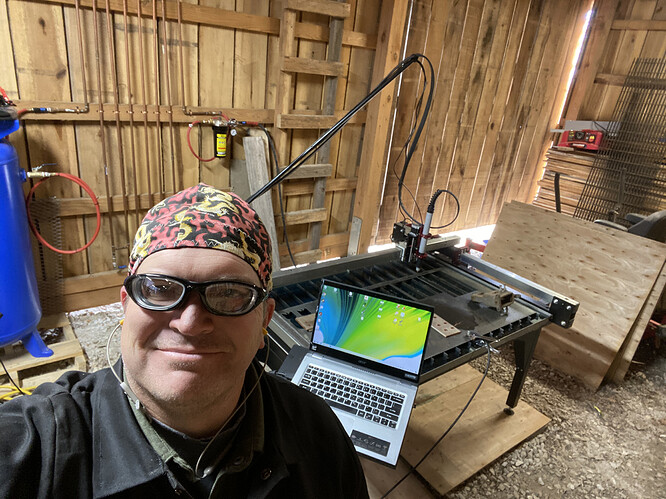 Nice!!!..Plasma table…good air set up…and lots of nice dry wood close by…


I hope you have a fire extinguisher close by
Yes, fire extinguishers are handy.
Lol…yours really does look like a bigger

shed

Gongrates
Luckily it is just an equipment barn, so when I'm rolling on the ground under the table it's just regular dirt I have to contend with.