For Sale soon in the SoCal area, I'd figure I'd get this up for anyone who might be interested and will add more pictures later.
Gen 1 crossfire with extension and stainless water table. Included is a Razorweld 45 with a machine torch I bought from mechanic416 here, adjustable torch mount (thanks lilabner), 20,30,40, and 50A tips and electrodes, and a license for Mach 3.
I'm selling because I just don't have time for metalworking with a kiddo and another on the way. I haven't used it in at least two years and although I keep telling myself I'll get back into metal work, I keep purchasing more woodworking tools
Asking $1500 for the set. I could part it out if someone was really interested, but I'd prefer to sell it all together. I'll add more pictures when I get a chance. Thank you and let me know if you have further questions.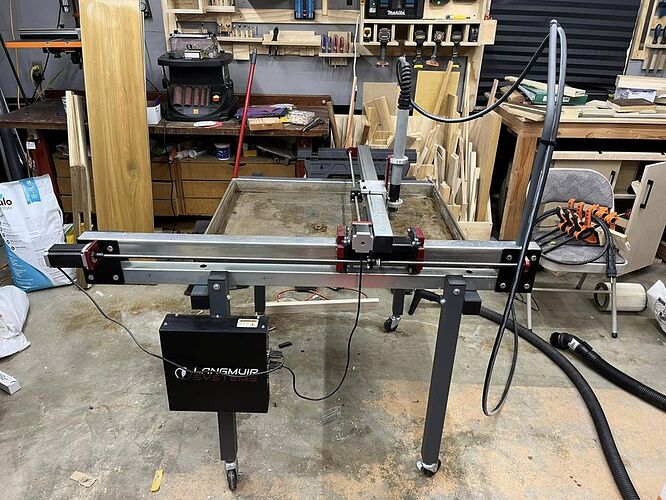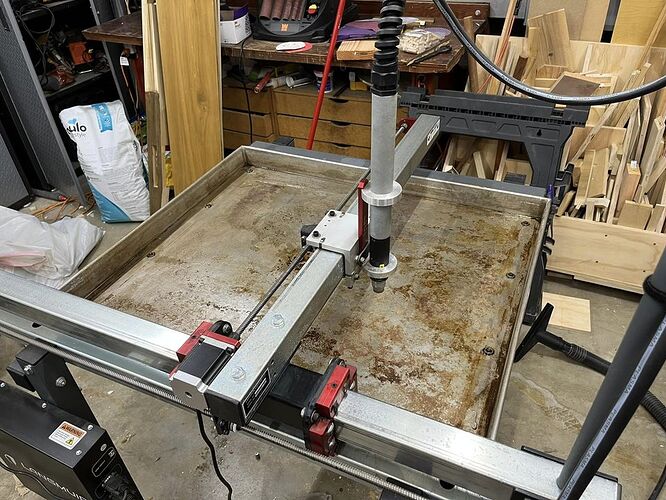 I'll have a Husky Compressor (husky 27gal), Miller 211 and Welding cart + suppliesfor sale soon if anyone is interested. Thanks for reading.