Like others I have wanted to add a pen drawing device to my crossfire pro for some time. Initially I wanted to mark bend lines for the brake and draw nonstandard brackets to check bolt hole and other alignments needs prior to cutting them in steel.
I have seen others, but I didn't like that some of them require you to take out the torch to draw then reinstall the touch etc. So wanting to keep it in place while cutting require it had to be made out of something non-burnable or meltable.
I also wanted it to be a little less idiot-proof (for me) so I wanted to make sure setting it up generally was as straightforward as possible.
Enough writing, this is what I came up with…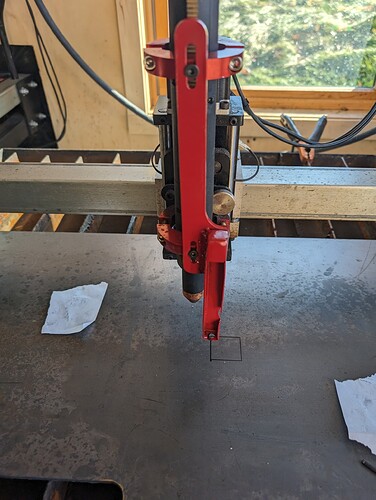 I drilled and tapped two m5 bolts into the machine torch holders. Cut the long piece out of 1/8th and the pen holder out of 16 ga. The pen holder is modeled as sheet metal in fusion so bent it up and welded the two together.
That allowed me to cut in the finger relief hole seen here to easily scoop the pen in and out.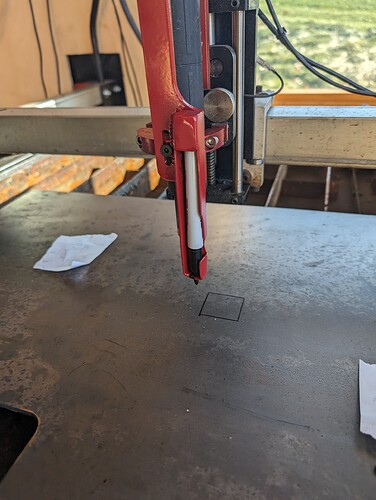 Added a spring under the the top piece (with a little gob of jb weld to hold it up there).
Mechanically for version one, very happy.