Good morning everyone. I have been getting familiar with my new-to-me Crossfire. I have had good success tuning the machine and making parts up to 1/8in material. Yesterday I was trying to step up to 3/16ths steel and started noticing that the edges of the parts, especially along the Y-axis are coming out angled.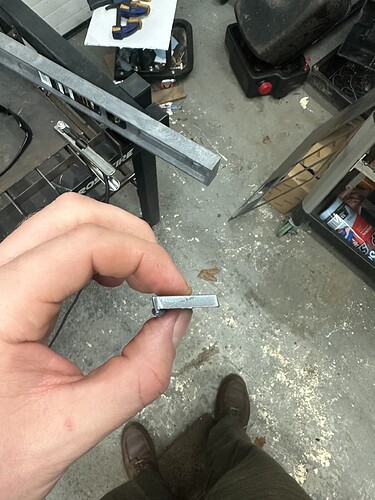 I thought it may be an issue with the torch height, but the sides of the parts along the X-axis seem to be pretty square (or at least much closer)

Any recommendations on what the issue may be and how to fix it?