After a busy schedule with work, travel and the holidays I finally got to do some more cutting the other day and saw the pierce counter and cut timer working and got the following results.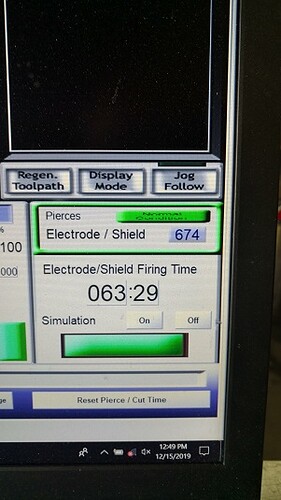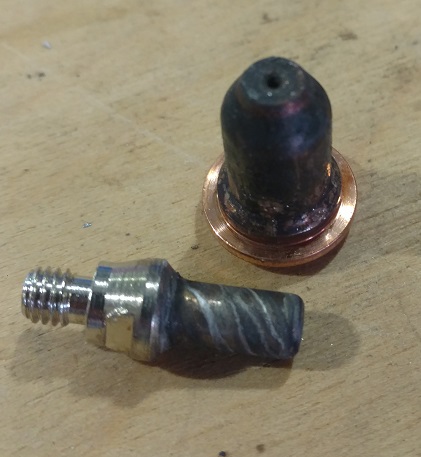 Most of the cutting on this set was done with my wall mounted dryer by the air compressor and the internal dryer inside of the Primeweld cut 60 and it still looks like I am getting moisture on the electrode by the swirl marks that I am seeing. I added another inline water separator on the back of the Primeweld and the next set did not have the swirl marks on the electrode. By the direction of the swirl marks on the electrode I am also second guessing if I have my swirl ring installed backwards as it looks like it would be going against the direction that it threads into the torch? That seemed to give me the best cut but now that I have more cutting time I may flip it over and try it again.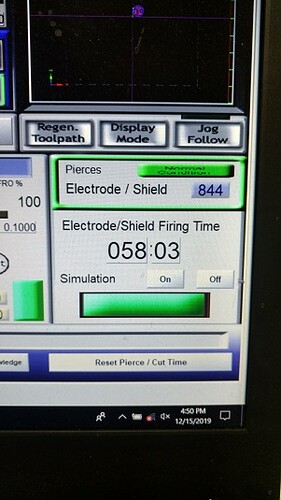 So now I am starting to get an idea of how long the consumables are going to last on this material. So maybe in the near future I will be able to predict when a tip may fail in the middle of a project.
All of the cutting was on 18g material.
Is anyone else seeing similar results?
Thanks