Here is a sign I cut on the crossfire this morning, I put two designs together that I pulled off of the interweb and combined them. I know there are copyright issues with posting files here but these designs were in the public domain. I will post the DXF files when I am sure I am not violating anything and as soon as I figure out how to post a DFX file in here. (@jamesdhatch)
I cut this from 20 ga CR with the intent of screwing it to the wall of my wife's potting shed. If I was going to stake it out 16 ga would be necessary.
Just a few months ago I had absolutely no idea how to use CAD/CAM software, thanks to Langmuir videos and @jamesdhatch I am getting along pretty well.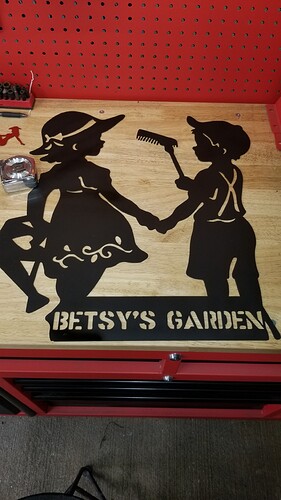 Working on a golf version of the same theme.