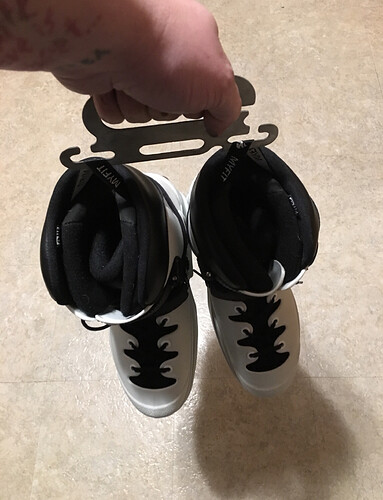 This is an inline skate carrier that I created. Holds your skates, helmet, can clip to a backpack and even have a bottle opener. I sold 70 of these in two days and I'm working on a bulk order for an online skate shop now lol.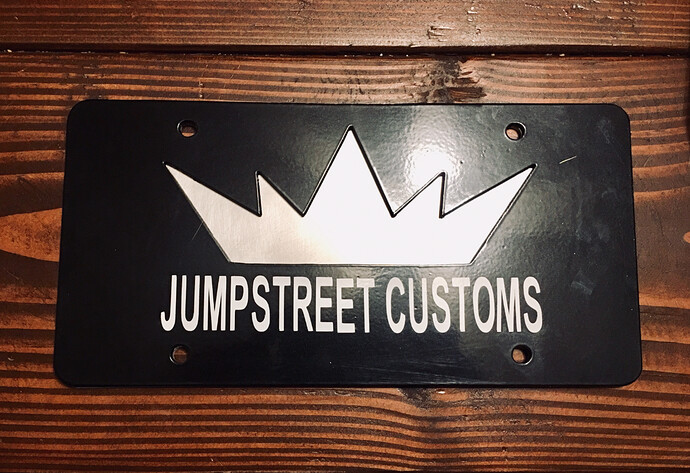 This is a two piece aluminum license plate I did. The back plate is done with a brushed finish and the top plate is powdercoated and the text I cut on my vinyl cutter.
Is that stainless? Looks good!
badass man! love the bike frame parts. I tip my hat to you.
Thanks!!! Loving this table. It makes making these tabs and gussets for frames so much faster!!!
I love that you're doing full production work on this. Way beyond what I'd consider hobby. 70!!! Awesome dude.
I'm doing a compilation video of what people have been able to accomplish with their Langmuir CNC. I'd like to send people to your Etsy Instagram FB or website as well if you have any of these.
I've got video of my machine in action. I'd have no issues sharing it with you! Just let me know what you need from me! Thanks!